Headway is a charity that supports people with brain injuries. With National Lottery Hertiage Funding, they created the project
IMPACT! WWI and Brain Injuries
. A research group, made up completely of people with brain injuries, researched case studies of Cambridge soldiers, uncovering their stories of their life-changing brain injuries in the war.
My role was working with this client group to distill their research into bus poster designs, which aim to raise awareness of the project. I also created a book which documents the project, and which is now held in Cambridgeshire libraries. To create the image I built a set out of paper, wire and wood, which I then photographed to create the final images.

Find out more about Headway and the project

.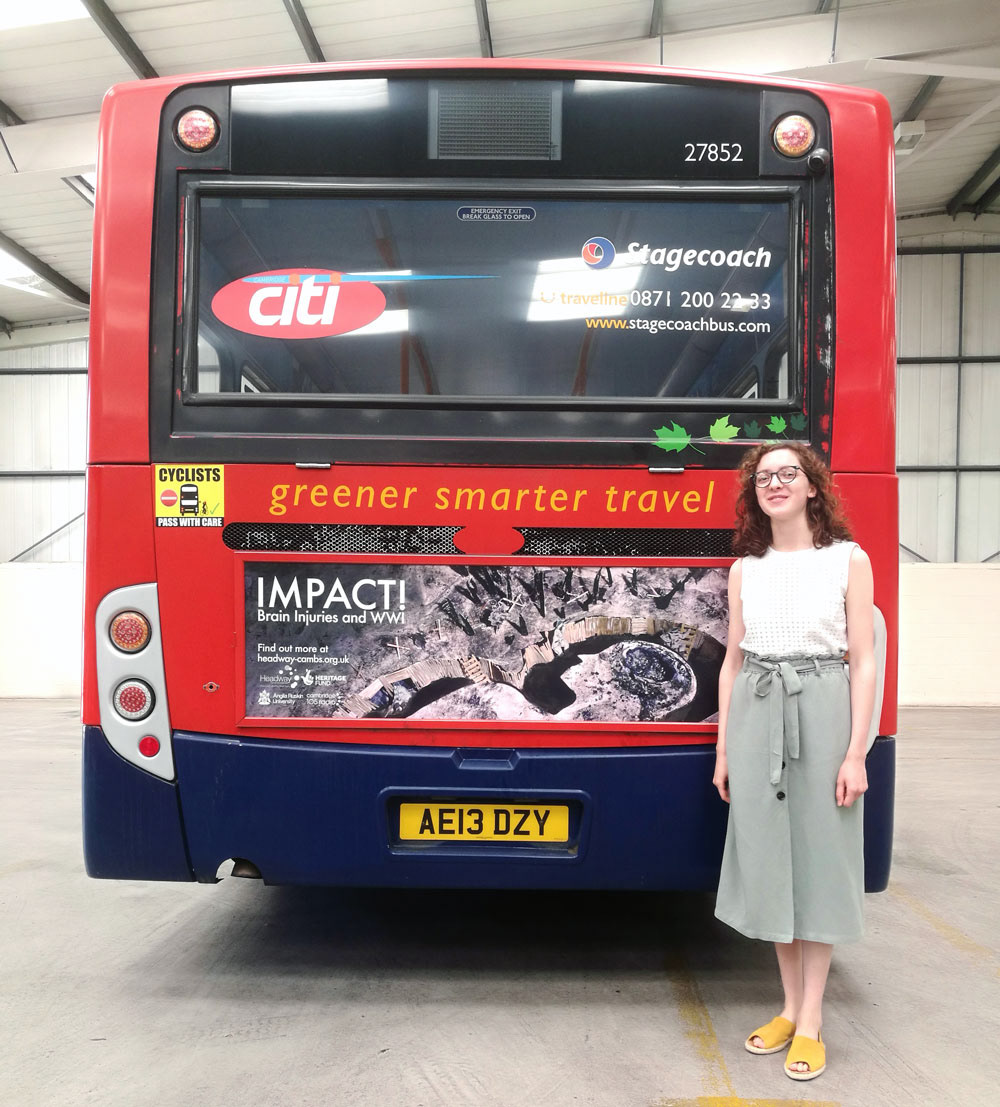 above,
top, the interior 'passenger panel' displayed inside the bus, bottom left, on display on Cambridge buses in June 2019, bottom right, the exterior bus poster design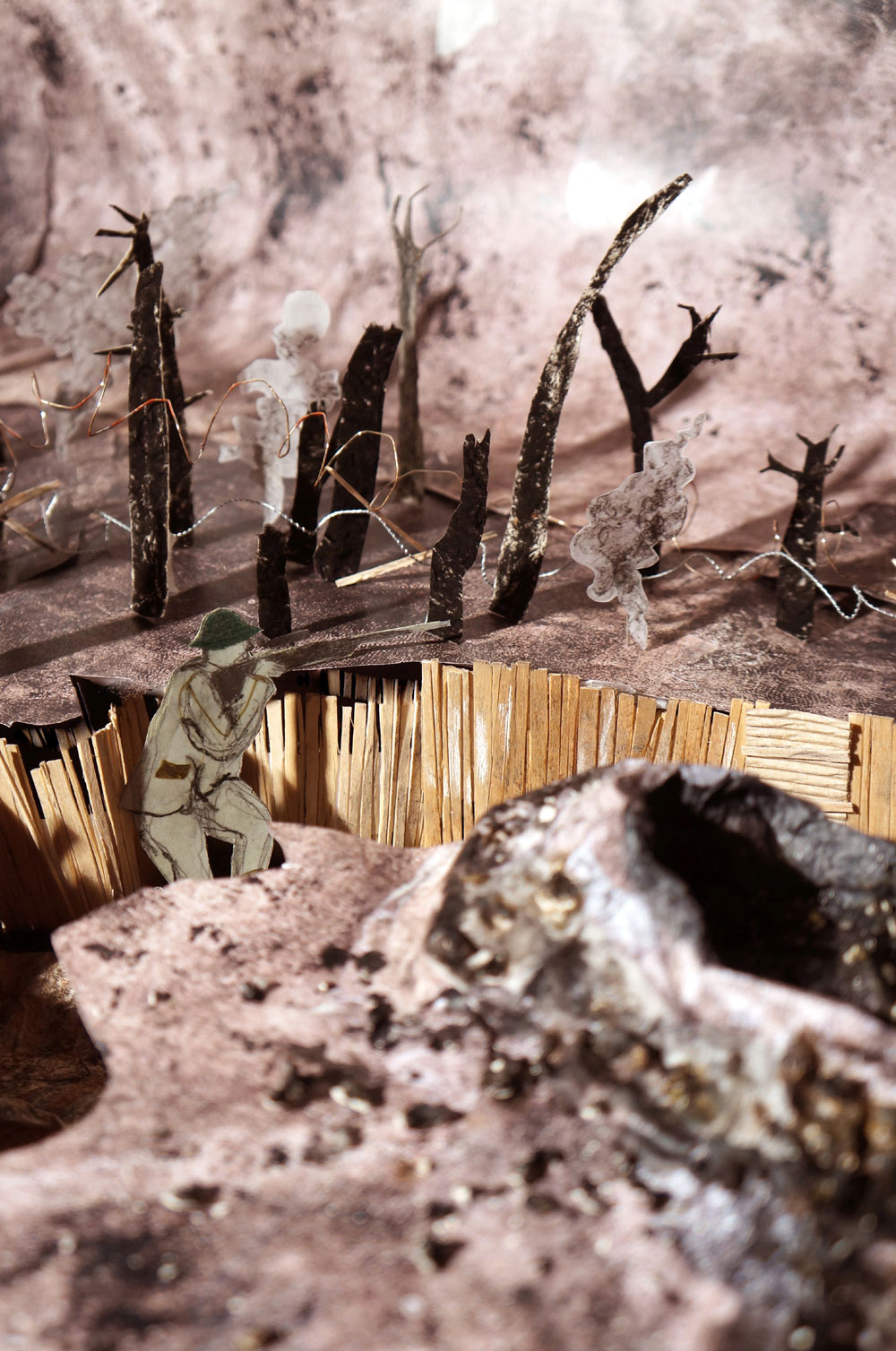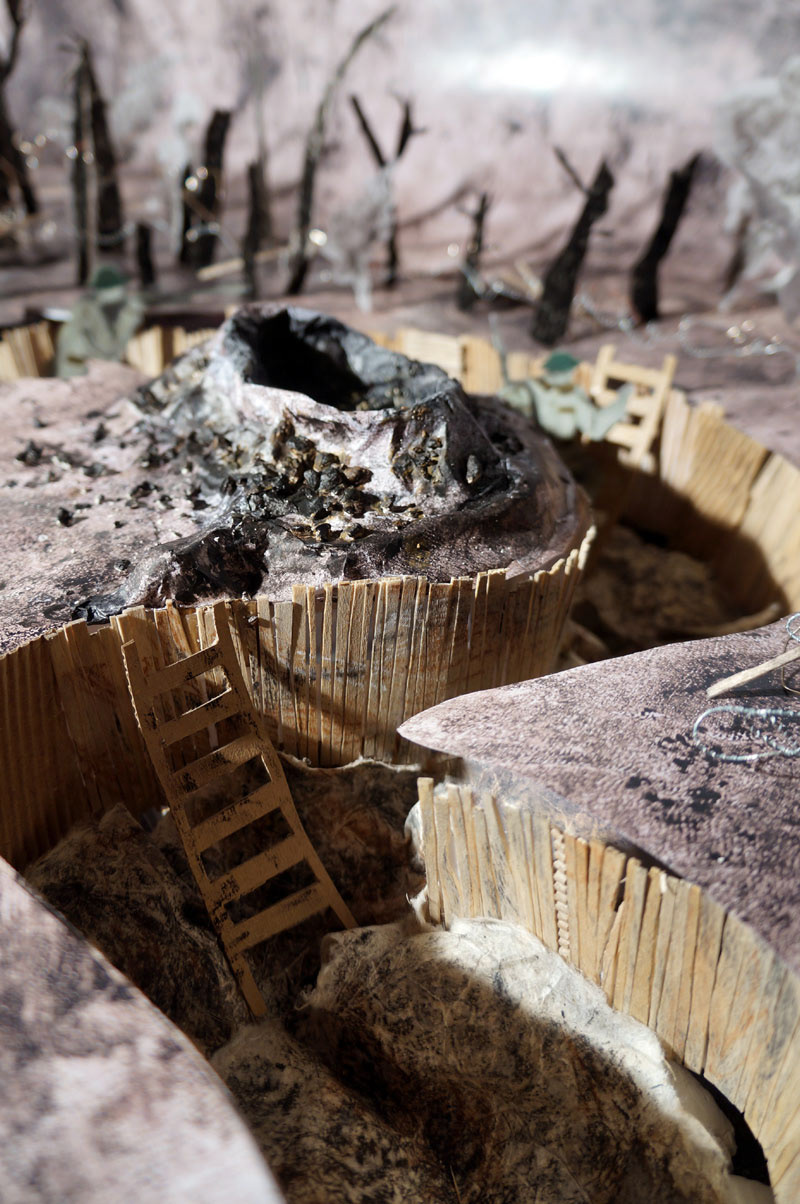 the book created to document the project