Headway is a charity that supports people with brain injuries. With National Lottery Hertiage Funding, they created the project
IMPACT! WWI and Brain Injuries
. A research group, made up completely of people with brain injuries, researched case studies of Cambridge soldiers, uncovering their stories of their life-changing brain injuries in the war.
My role was working with this client group to distill their research into bus poster designs, which aim to raise awareness of the project. I also created a book which documents the project, and which is now held in Cambridgeshire libraries, serving as a legacy to the project. To create the image I built a set out of paper, wire and wood, which I then photographed to create the final images.
/

/
Headway es una organización benéfica que apoya a personas con lesiones cerebrales. Con el financiamiento del National Lottery Heritage Fund, crearon el proyecto
IMPACT! La Primera Guerra Mundial y las Lesiones Cerebrales
.

Un grupo de investigación, compuesto completamente por personas con lesiones cerebrales, investigó estudios de casos de soldados de Cambridge, y descubrió sus historias de sus lesiones cerebrales que les cambiaron la vida en la guerra.
Mi rol fue trabajar con este grupo de clientes para destilar su investigación en diseños de carteles de autobuses, que tienen como objetivo crear conciencia sobre el proyecto. También creé un libro que documenta el proyecto, y que ahora se lleva a cabo en las bibliotecas de Cambridgeshire, que sirve como un legado para el proyecto

.

Para crear la imagen, construí una maqueta de papel, alambre y madera, que luego fotografié para crear las imágenes finales.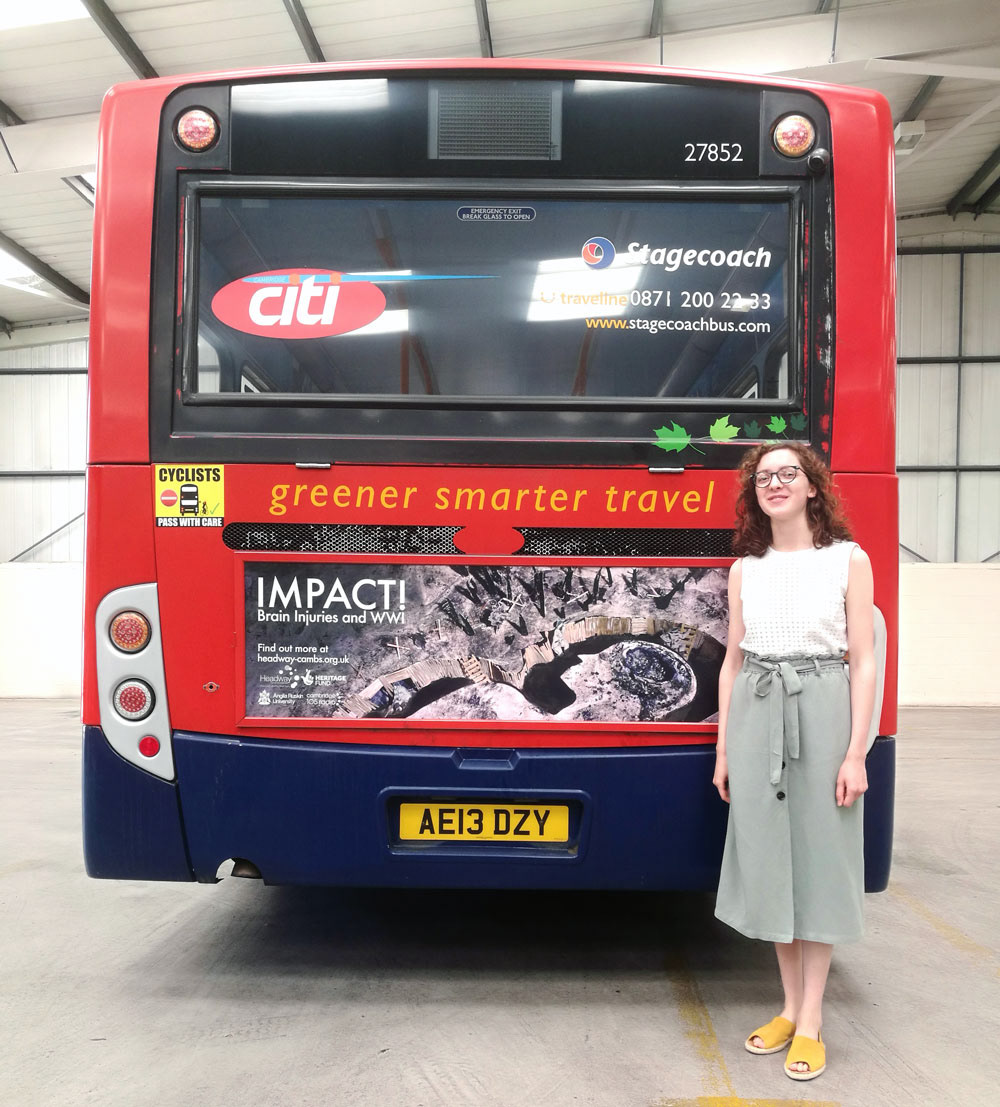 above,
top, the interior 'passenger panel' displayed inside the bus, bottom left, on display on Cambridge buses in June 2019, bottom right, the exterior bus poster design /

/
arriba, el 'panel de pasajeros' interior que se muestra dentro del autobús, abajo a la izquierda, se exhibe en los autobuses de Cambridge en junio de 2019, abajo a la derecha, el diseño del cartel exterior del autobús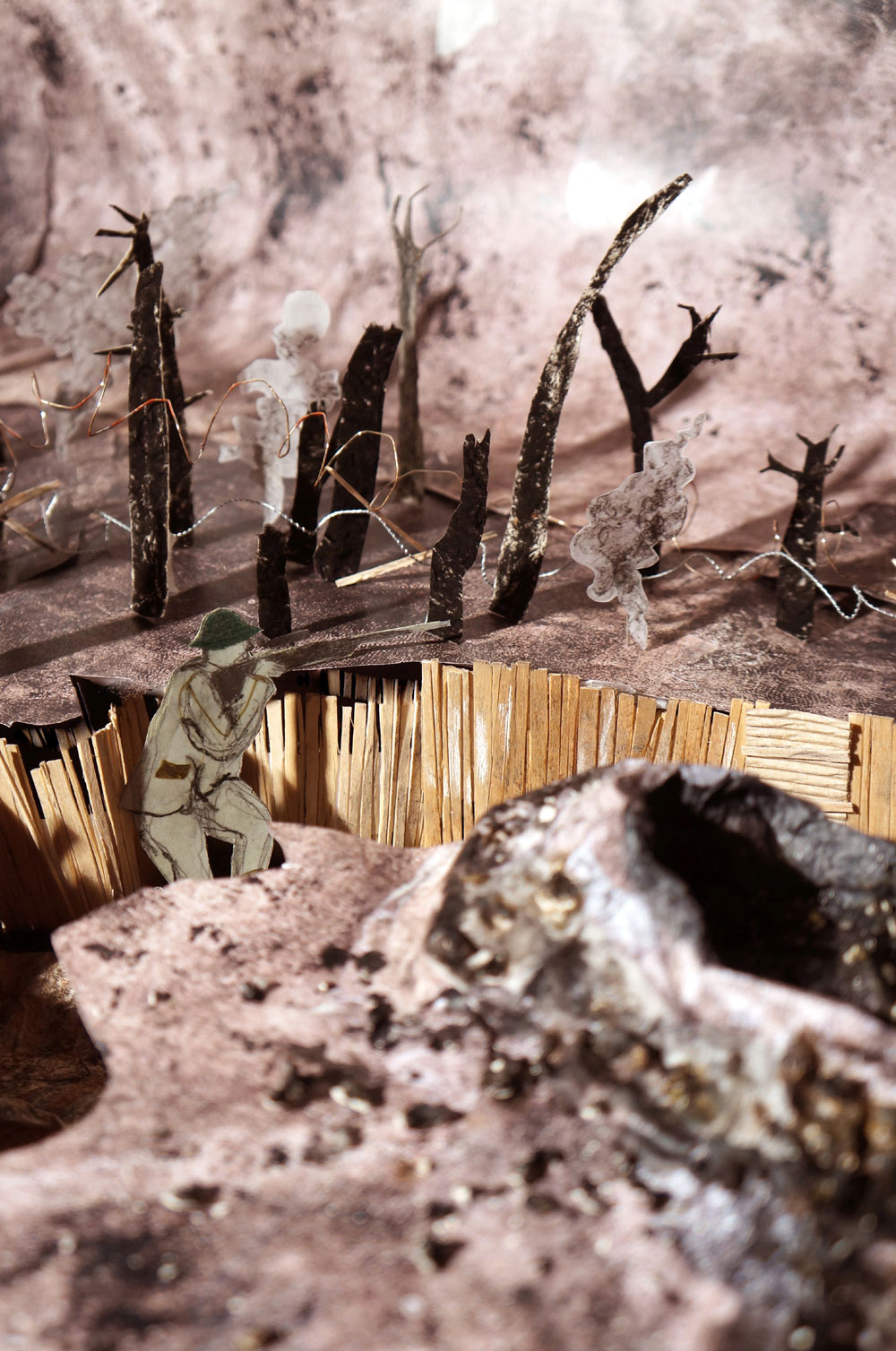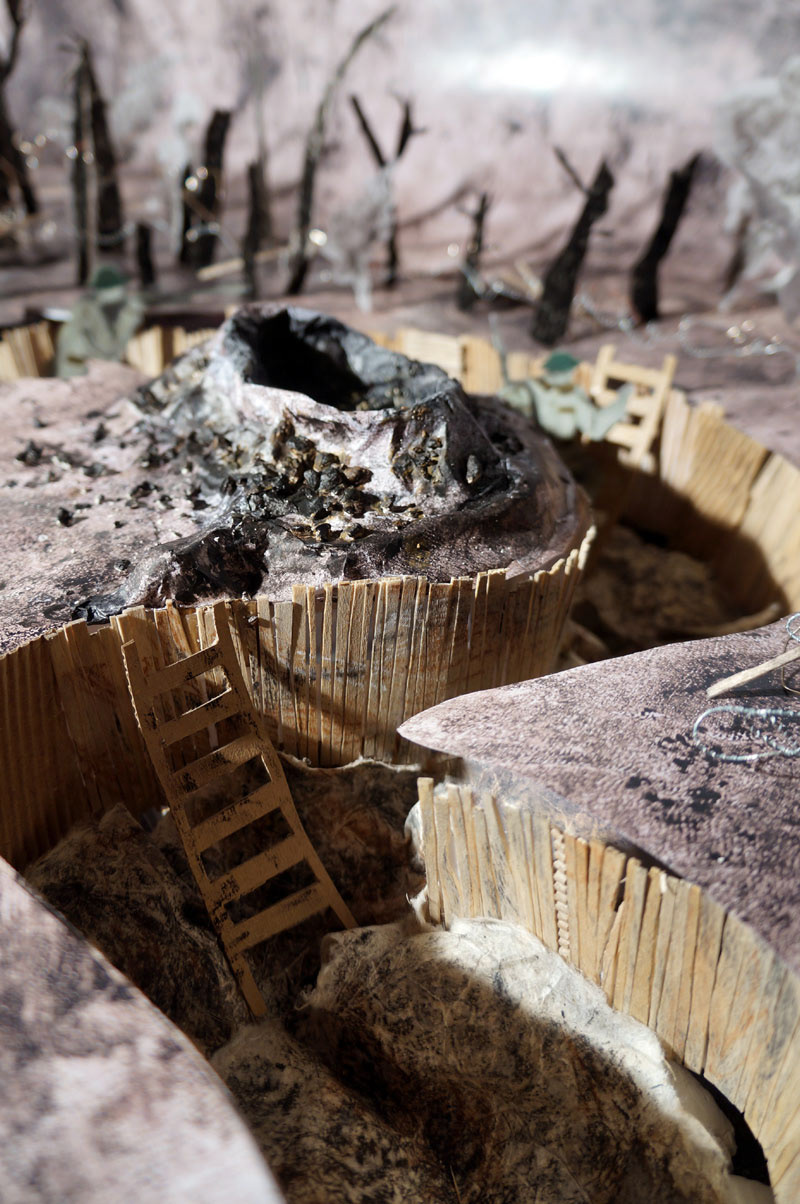 above,
images of the set /

/
arriba, imagenes de la maqueta
the book created to document the project /

/ el libro creado para documentar el proyecto